At Picacity, we want to shape the cities of the future. In fact, we've been doing it for over 10 years. Having started our journey at NXN, a pioneer in the realm of Smart Cities, our team has been successfully providing the services necessary to help elevate our clients to the next logical level of smart city and district transformations.
As we grew, so did our focus. With a vision to take our tech to the world stage, and to address the need for a more timely and cost-effective Smart City service platform, '10-year-old startup' Picacity was born. A spinoff of NXN, led by an experienced team, Picacity is actively empowering cities and districts globally.
Enter our innovative platform, DistrictNex, paving the way with leading-edge cloud native tech. We want to place our customers on the digital stage of tomorrow, and DistrictNex was just the tool we needed to help them achieve a shared vision of a secure and sustainable future.
We wanted our new name to represent Our People, as we believe in their keen and discerning nature. With one of our core values of innovation in mind, we drew inspiration from the word perspicacity, as it is our collective vision that is the key to always staying one step ahead.
Our mission is to enable cities and districts with a cutting-edge, innovative Smart City-as-a-Service platform, delivering improved customer experiences, operational efficiency, and AI-driven insights.
Decision Making Made Easy
With sustainability being the driving force behind all of our thinking, it is our innovative cloud native platform that helps customers develop and adopt the right technology to deliver peak operational efficiency.
This means consolidating data – securely and through AI-powered tech – to help you make the right decisions in real-time. Using our platform and leveraging our industry expertise, you can confidently and efficiently manage your assets while lowering operation costs from the word 'go'.
Recognized as a digital transformation thought leader, Ghazi has more than 25 years' experience in technology and technology services and has been the recipient of multiple industry awards. He has deep expertise in working with large private and public sector customers on digital transformation, innovation and developing smart digital ecosystems.
Working closely with decision makers to help make their digital ambitions a reality, Ghazi is an entrepreneur with a strong background in leading global technology companies – a favorable combination for his role as CEO, where he is responsible for formulating and implementing Picacity's long-term strategies.
Ghazi holds a bachelor's degree in Computer Science and Business Administration from the University of Quebec, Canada and an executive MBA from Stanford & London Business Schools' program for enterprise.
Co-Founder, GM Canada, & VP Business Development
A digital enthusiast, Hani boasts a reputable career of over 25 years in tech. He has led numerous digital transformation initiatives for both public and private sector entities across the Middle East and North America, serving in the capacities of Managing Director, Regional VP, and Senior Advisor to name but a few.
At Picacity, Hani is accountable for driving the company's business development and activities in Canada and international markets, including Asia Pacific, Africa, CIS, and the Americas. He is also responsible for the support of corporate revenue and strategy goals, directly with clients and through Picacity's partner ecosystem, for smart cities and districts.
Hani holds an MBA from the University of Ottawa, a Bachelor of Science degree in Business Administration from Oregon State University and is a Certified Management Consultant by the International Council of Management Consulting Institutes.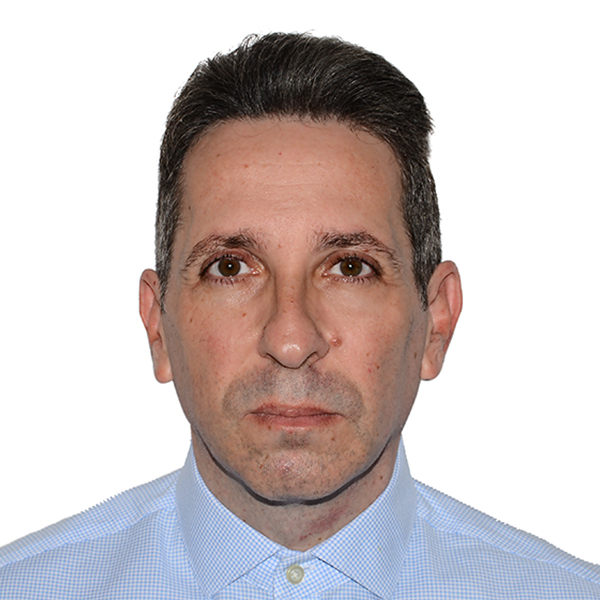 With an illustrious career in ICT, Khaled has served in a number of senior positions with the some of the most significant names in the tech industry, such as Cisco, Juniper, and Alcatel. Over his 25 years of industry experience, he has been responsible for the planning, design, and implementation of major projects across the Middle East, Europe, and North America.
Khaled's many responsibilities at Picacity include the development of technology strategies, and the delivery of services for smart cities and districts.
Khaled holds a Master of Science & Engineering (CCE) degree from the University of Michigan, Ann-Arbor, and a Bachelor of Engineering (CCE) degree from the American University of Beirut.
Data Focused, Value Driven Results
By handing them the keys to unlock their potential, we have been able to assist our customers in discovering new value gained from their existing systems, as well as an innovative way to process new data into sustainable results.
Find out how Picacity has changed the way cities and districts operate through the use of our AI powered platform DistrictNex.
Collaborating with the Best in the Business
One of the secrets to our success is forming lasting partnerships with some of the biggest names in tech. Whether strategic or technological in nature, our collaborations translate to our clients as a further assurance that they will receive the best level of experience from every specialist sector.
Ready to start your transformation journey?